This is Wayne, who dedicates his life to eating and traveling.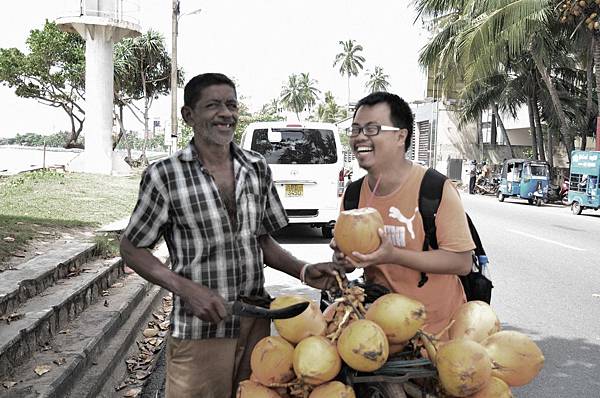 About Me:
Mission 2015:
+ Travel in Japan (Hiroshima/Kyoto/Toyko) and Thailand (Chiangmai/Pai).
+ Working holiday in Australia and New Zealand.
+ Write my traveling stories.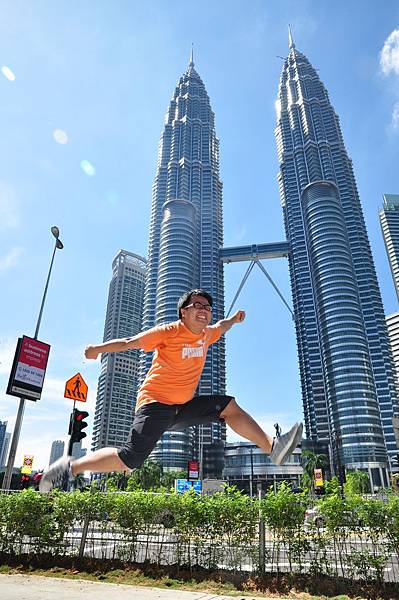 My Facebook and Blog:
http://wayneview.pixnet.net/blog
http://www.facebook.com/wayne115085
Wayne Liao | Create Your Badge

Nice to meet you, friend! This is Wayne, who always dreaming about travelling around the world.
I grew up in Taiwan whose official name is Republic of China and it has nothing to do with People's Republic of China, they are totally different countries, because many people are confused about their difference, therefore I think that I should explain it the beginning.
Taiwan boasts a lot of beautiful places, like Taroko National Park in Hualien, Yangmingshan National Park in Taipei, and Sun Moon Lake in Nantou. As soon as you see these amazing scenes, you will feel amazed, saying "unbelievable"!
This is my country, Republic of China whose nickname is Taiwan: http://www.youtube.com/watch?v=dZ5-RcVIizU
I would like to let you know about more Taiwan and make friends from every countries!
I hope I can meet many friends by couchsurfing and travelling around the world, especially YOU who are visiting my profile!
For my old couchsuring profile, please refer it as follow: https://www.couchsurfing.com/users/1998773/profile/legacy
Why I'm on Couchsurfing
I backpacked several years ago and wish CS was around then! I currently host people and like to meet other people with the traveler mindset. I plan on surfing in the future when I'm able to travel, and have gathered quite a list of CSers I want to meet again! :) I'm sure that CouchSurfing is kinda redeeming my drifting soul, reconciling me to plain life and don't plan on stopping anytime soon!
I hosted 10+ surfers and met some good friends. Maybe now it's time to meet you. Any request would be welcomed.
(01) 2011/08: Loca, Taiwan
02) 2011/09: BiBi, Malaysia
03) 2011/09: Andreas, Malaysia
04) 2011/10: Nicole, Malaysia
05) 2011/10: Cheer, Taiwan
06) 2011/11: Chia-Chun, Taiwan
07) 2011/11: Benjamin, Singapore
08) 2011/12: Jim, China
09) 2013/01: Abbey, Malaysia
10) 2012/01: Jarmie, Taiwan
11) 2012/02: Evelyn, Taiwan
12) 2013/01: Roxz, Malaysia
13) 2013/02: Mrinal and Maunika, India
14) 2013/04: Cason, Taiwan
15) 2013/12: William, Taiwan
16) 2014/04: Vivi, Malaysia
01) 2011.06: Cheer Lin, Taiwan
02) 2011.07: Nadia Wang, Taiwan
03) 2011.07: Jojo and Paul, Taiwan
04) 2011.07: Moayed Hawazi, United States
05) 2011.08: Robertson Matt, Taiwan
06) 2011.08: Dai Shen Liu, Taiwan
07) 2011.08: Jenny Su, South Korea
08) 2011.08: Ane Tang, Taiwan
09) 2011.08: Jos Powell, China
10) 2011.08: Steve Melville, Germany
11) 2011.08: Tsvika Nayler, Israel
12) 2011.08: Yu Ming Tu, Taiwan
13) 2011.09: Xuan Ding, China
14) 2011.09: David Geach, Canada
15) 2011.09: Qiao Song, China
16) 2011.09: Clarine Chai, Singapore
17) 2011.09: Song Wei Teo, Japan
18) 2011.09: Huong Le, United States
19) 2011.10: Séverine Alcos, Nepal
20) 2011.10: Peiyang Lin, Taiwan
21) 2011.12: Yuxian Zhang, Singapore
22) 2011.12: Jingyue Zeng, Singapore
23) 2012.05: Sophy, China
24) 2012.06: Anthony Yang, Taiwan
25) 2012.06: Dennis Chen, Taiwan
26) 2012.06: Hao-g Wei Chang, Taiwan
27) 2013.04: Yasuhiro Sakata, Japan
28) 2013.05: Pauline-and-Lenny, Germany
29) 2013.07: Sarah Barger, United States
30) 2014.05: Siupong, Hong Kong
31) 2014.06: Cherry Voyaventure, Taiwan
32) 2014.09: stacey valle, United States
33) 2014.10: Masato Miki, Japan
34) 2015.01: Bohdan and Anna Two Hitchhikers, Ukraine
35) 2015.03: Jonathan and Anja, France and Germany
(updating monthly...)
01) 2010.10 Piper Gordon and Jason Cummer @ Victoria, Canada
02) 2011.03 Frank Chang @ Kaohsiung, Taiwan
03) 2011.03 Andy Shu @ Tainan, Taiwan
04) 2011.04 Cheer Lin @ Taoyuan, Taiwan
05) 2011.06 Yi Jiun Chen @ Taipei, Taiwan
06) 2011.08 Chuan Yu Lu @ Tainan, Taiwan
07) 2011.08 Wei Lun Chang @ Taichung, Taiwan
08) 2011.08 Joe Sung @ Vancouver, Canada
09) 2011.09 BIBI @ Kuala Lumpur, Malaysia
10) 2011.09 LI WEI @ Johor Bahru, Malaysia
11) 2011.09 RIE KOSHIMIZU @ Nha Trang, Vietnam
12) 2012.06王喬依 @ Taipei, Taiwan
13) 2013.01 Abbey Thangiah @ Kuala Lumpur, Malaysia
14) 2013.01 Rox G @ Selangor, Malaysia
15) 2013.01 Joe Decker @ Yangon, Myanmar (Burma)
16) 2013.02 Mrinal and Maunika R @ Chennai, India
17) 2013.04 Cason WU @ Taipei, Taiwan
18) 2013.12 Eric Wong @ Hong Kong
19) 2014.04 Vivien @ Kota Kinabalu, Malaysia
20) 2014.07 Arlene Shi @ Kyoto, Japan
21) 2014.07 Yosuke Sakakibara @ Osaka, Japan
To be continued! I wish the list would never end :)
Interests
Food
Eating and Cooking
Photography
Film
Contemporary and Modern Art
Design
Hiking
Kayaking
Traveling
Backpacking
Reading and Writing
Learning Languages
COUCHSURFING!
Music, Movies & Books
★MUSIC★
*Taiwan Mayday (五月天), Sodagreen (蘇打綠), Cheer Chen (陳綺貞), Katncandix2 (棉花糖), etc.
*Wastern The Beatles, Air Supply, etc.
★MOVIES★
*Taiwan Blue Gate Crossing(2002), Eternal Summer(2006), Island Etude(2007), Winds of September(2008), Cape No. 7(2008), Hear Me(2009), Au Revoir Taipei(2010), etc.
*India Shadows of Time (2005), Taare zameen par (2007), Bombay Summer (2008), 3 idiots (2009), etc.
*Wastern The Lord of the Rings series, Harry Potter series, Transformer series, Before Sunrise (1995), Before Sunset(2004), You and Everyone we Know(2005), The Pursuit of Happyness(2006), Into the wild(2007), P.S. I Love You (2008), 127 hours(2010)...etc
★BOOKS★
Little Prince
One Amazing Thing I've Done
1) Absolute beauty of Ankor Wat after rain in one calm morning .
2) Beautiful smiles of Sri Lanka people.
3) Riding bicycle from Germany to Taiwan.
Everything and everyone are amazing for me, because every time we meet someone, even if how closed we are, but we are all like a completely stranger to each other, because we are changing everyday, therefore, to me, nothing and nobody are boring, and everything in my travel that's amazing.
Teach, Learn, Share
★TEACH★
Mandarin or Taiwanese language, translated your Chinese name, guitar and simply HTML language, etc.
★LEARN★
I'm curious about everything, I don't refuse to get any information from any field. You never know which words you said could leave me a big influnence, I couldn't imagine either.
★SHARE★
I would like to share all my stories, thoughts, opinions. I have no forbidden square in my mind. I'm not a perfect cook but I still can cook some delicious typical Taiwanese food, and I would like to spread Taiwanese food culture.
What I Can Share With Hosts
1) Some useful words or sentences by Mandarin or Taiwanese.
2) Translated your name into Chinese.
3) Play Canon or simply song by guitar.
4) Simply HTML language to make your blog or website with difference.
5) My travel experiences and stories.
Countries I've Visited
Cambodia, Canada, Hong Kong, India, Japan, Malaysia, Myanmar, Singapore, Sri Lanka, Taiwan, Thailand, Viet Nam

visited 10 states (4.44%)
Create your own visited map of The World or Amsterdam travel guide for Android


Countries I've Lived In
Taiwan